Rainier School Bond Improvement Project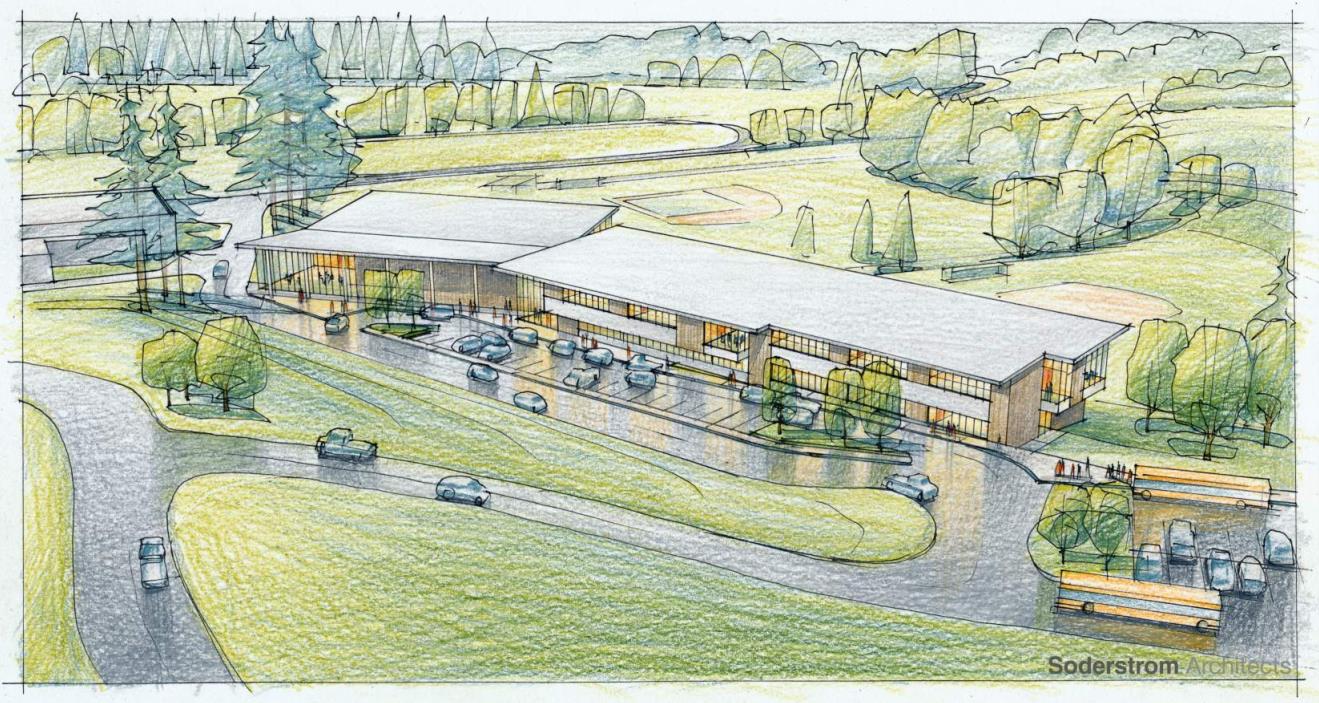 Rainier New Elementary School Concept Rendering
What will be in the bond?
Rainier School District residents have not passed a school bond since the one that built the current campus in 1978. Rainier school district has been in facility planning since Spring of 2021. The critical needs list has been pared down to the following:
New Elementary School
Building Exteriors (siding, doors, windows & roofs)
Mechanical System Upgrades (ventilation, heating & controls)
Fire Alarm System Replacement
Site Improvements (safety and parking)
Expanded Shop Spaces for Trades Instruction
Security Upgrades (entry vestibules, cameras & access controls)
HPE Renovations (junior high and support programs)
Remove all portable buildings
Why a new elementary?
A new elementary helps to resolve many safety concerns and is the most cost effective choice. There are 12 double-wide portables, so 24 programs in modulars. That equates to a full school. Continued use of modulars presents risks to student safety. Providing better separation between elementary students and high school students also works toward that safety goal. The existing elementary is a solid building. Moving junior high into the building gives them separation from the high school but at the same time allows them to share specialty spaces without building new, redundant ones. We will also be able to grow our trades classes.
How much will this cost?
The estimated tax rate is $2.60 per thousand dollars of assessed home value (down from initial estimates of $2.99). This is against county ASSESSED value and is lower than appraised, or market, value. For example, the average assessed value outside city limits is about $148,000 and would equate to roughly $32 per month. The average assessed value in-town is about $207,000 and would equate to just under $45 per month. Each property is different, and voters are encouraged to contact the county to identify their own assessed value.
OSCIM Grant-$4 million (if bond passes)
SEISMIC - $2.5 million
ENERGY - Matching grant post bond
OTHER - Matching grants