HPE Swim Lessons Information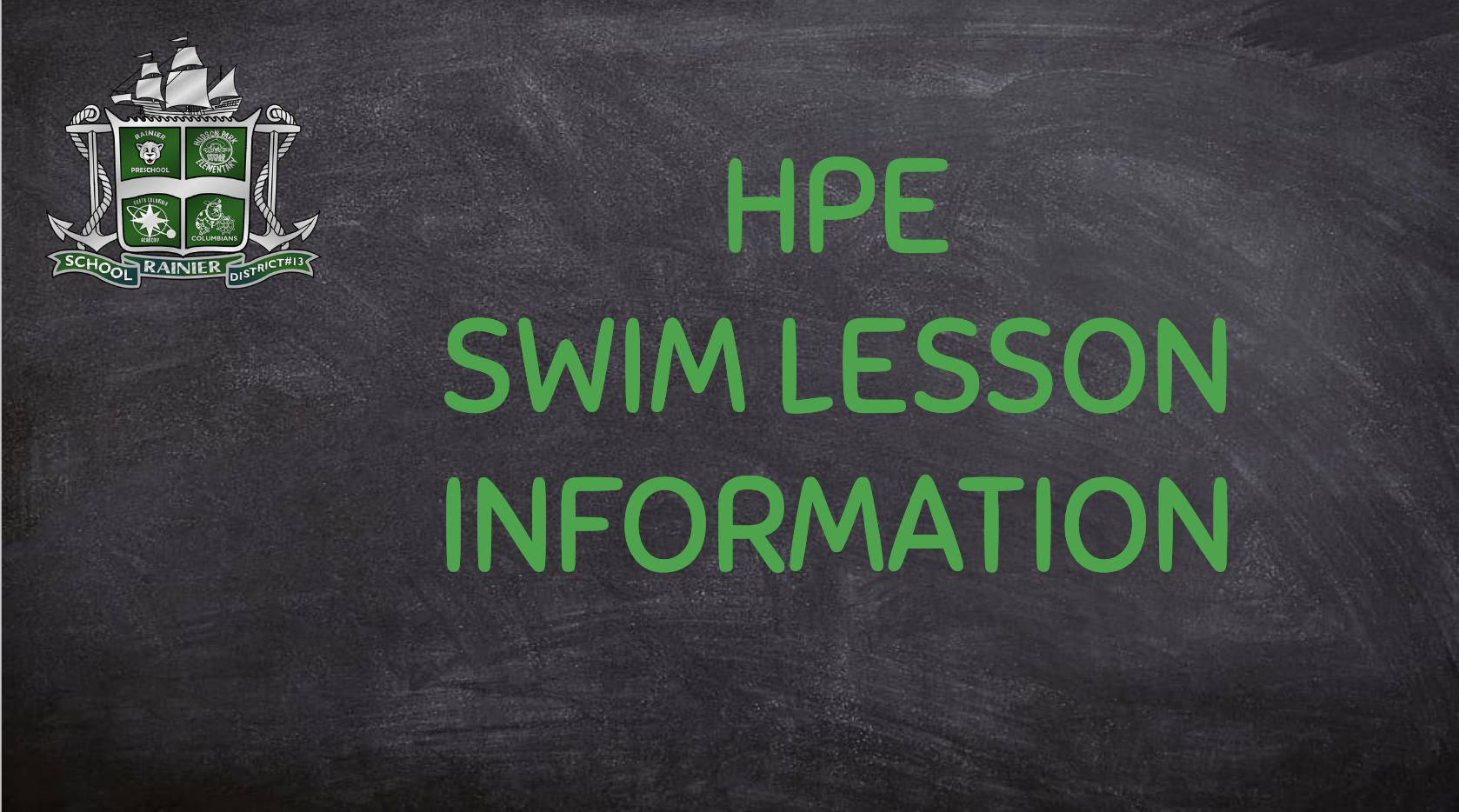 ---
Click here to view a PDF version of this letter.
September 11, 2023
Dear Families,
See below for the swim schedule for the 2023-2024 school year. Please note, swim lessons begin this week for students in grades 1-5. Day one of lessons are reserved for reviewing rules and expectations in the pool/locker rooms and students will not get in the water. No swimsuit or towel is needed.
First Semester (September to January): Grades 1, 2, 3, 4, and 5

Second semester (January to June): PreK, Grades K, 6, and multi-age *Times to be determined
Swim lessons at Hudson Park Elementary include students in Rainier Preschool, kindergarten through sixth grade, and multi-grade classes. Generally, students will participate in swim lessons one day per week for one semester during the school year as part of the PE program. The yearly pool fee for the 2023-2024 school year is $10.00 for one student or $25.00 per family for those students participating in swim lessons. Please send your payment to the Hudson Park Elementary office. If you are able to provide a snack for the entire class to eat after each swim session, your donation is greatly appreciated. Keep in mind, the snacks must be pre-packaged/store bought and should not include any nuts. You may also send an individual snack for your student as they are typically very hungry after swimming. Please coordinate with the classroom teacher regarding snacks for swimming. Finally, if your student needs to be excused from participating in a required PE/swim class, please send a daily note. If a long-term excuse is needed, a physician must issue it.
Beginning next week (Week of 9/18/2023)...
Students will need to bring a swimsuit and towel in a plastic bag for every scheduled day of swim lessons.

Please have students wear easy on/off shoes and clothing on swimming days.
Thank you,
Megan Keplinger
Principal
503.556.0196