Educator Appreciation Week, April 11-15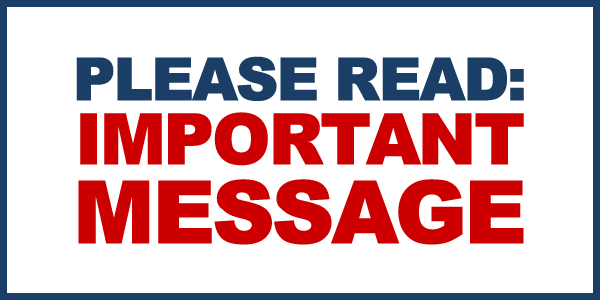 ---
April 9, 2022

Dear Rainier School District Community,

I hope this letter finds you well. Last year, in an effort to improve, equity, inclusion, and collaboration, a new tradition began. Historically, in the fall, our classified staff were honored during classified appreciation week, teachers were celebrated in the spring during teacher appreciation week, and secretaries, bosses, and librarians were all celebrated on their designated day. We believe that all staff should be appreciated on a daily basis.

The old way of honoring staff drew unintentional lines of division between staff groups and since it is our belief that we are all in this together, we created Rainier School District Educator Appreciation Week. This became an opportunity to honor the hard work of all of our employees together because it takes every single employee's dedication and passion to provide the best for our students.

Monday marks the second annual Rainier Educator Appreciation Week. The district is planning something special for all staff throughout the week. Additionally, it is our hope that you will join us in this new tradition. As you prepare your students for school, think about all those individuals with whom they come in contact; their bus driver, instructional assistant, teacher, administrator, kitchen staff, custodians, maintenance employees, counselors, nurses, coaches, and secretaries. They all play a critical role in ensuring your child receives a safe learning environment every single day.
It is my hope that you will join us in honoring these incredible individuals throughout the week and help us show them just how special they are to our community and district.

Additionally, as you may know, we have hired a new RJSHS Principal for the 2022-23 school year. Mr. Williams is coming to us with a wealth of experience. He is excited to be joining this incredible team. We will be hosting our first RJSHS Assembly Monday afternoon where I will be presenting a state of the school with intentions for next year, and we will also be introducing Mr. Williams to the student body.

We will also be hosting a Parent Meet & Greet in the Commons from 5:30PM-6:15 PM on Monday, April 11, 2022. This will be a chance for Mr. Williams to meet you and for the community to welcome him to Rainier. It is a drop-in time but he will be giving some prepared remarks at 5:45PM. We hope you can stop in to meet Mr. Williams.
Your partner in Education,


Dr. Joseph Hattrick
Superintendent
Rainier School District
jhattrick@rsd.k12.or.us
Click here to download a PDF version of this letter.