Letter from Dr. Hattrick, July 29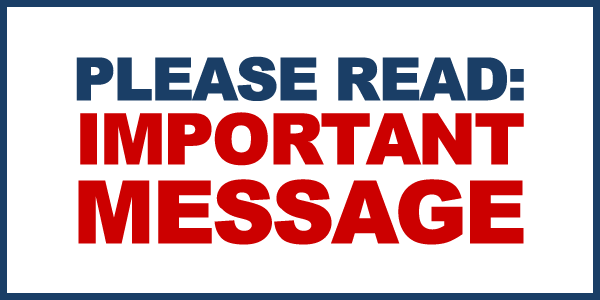 ---
Rainier School District #13
28168 Old Rainier Road | Rainier, OR 97048 Tel: (503) 556-3777 | Fax: (503) 556-3778
July 29, 2021
Dear Rainier School District Family,
As I am sure you have been made aware, Governor Kate Brown has directed all state agencies (including school districts) to align with the CDC recommendations to require masks indoors. According to a document from the Oregon Department of Education, the rule will "require face coverings in all indoor school settings, both public and private, for all individuals two years and older, including all students, staff, contractors, volunteers, and visitors".
While I am deeply disappointed, I also understand that this is a necessary step to keep Rainier safe. Although we had plans in the works for the fall, we will revisit the plans in hopes that this requirement will have no adverse impact on students' return to the classroom. We will continue to plan for a full return to in-person learning with the small modification of mask requirements.
As we wrapped up a challenging 2020-21 school year, I had been planning and hopeful for a complete return to normal. While the mask requirement has changed that plan slightly, I remain excited for the 2021-22 school year. We have much to be excited about! A new leadership team who are passionate to support student learning and excellence, a technology plan to ensure students will have access to up-to-date technology, a curriculum plan that will support student learning at higher levels, in-person learning, and a focus on ensuring all students have access to extra-curricular opportunities which will support safe and healthy schools.
Our students showed us last year that the benefit of coming on campus to learn far outweighed the inconvenience of wearing a mask. I was impressed with them last year and know we will all be able to be successful to ensure everyone's safety. Rainier School District will do its part and will comply with the Governor and Oregon Department of Education's requirement to require masks beginning Monday, August 2, 2021. Additionally, Rainier School District will continue to work with Public Health in hopes to make vaccines available to those families interested.
As mentioned at the beginning of this notice, we share in your disappointment but hope you also share in our excitement for what will be a great school year. We will advocate that this not be a permanent mandate and will remain hopeful. If there is anything we can do to support you as we transition into the 2021-22 school year, please feel free to contact your child's school or my office.
Your partner in Education,
Dr. Joseph Hattrick Superintendent