RSD Community Letter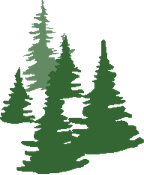 ---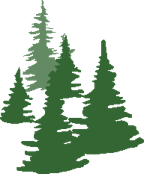 June 4, 2020
Greetings to our Rainier School District Community,
We are saddened by the recent racist events. It is difficult to continue to educate our students and have graduations in these challenging times when the world is on fire, but we must continue our important mission and we must persevere. We must stand for what is right for every member of our community, including those who have been marginalized and oppressed because of their skin color. It is our responsibility to ensure that everyone is safe and cared for.
The death of George Floyd has shocked the nation, but it is not a singular event that has caused the unconscionable pattern of aggression and injustice against our fellow black citizens and we must continue to address our country's long history and struggle with individual and systemic racism.
It is our job as educators to build and improve the understanding between all peoples from all races and cultures. As a district we must be committed to provide learning environments that strengthen and enhance diversity, equity, and inclusion of all individuals.
We need a lot more love and less hate. Martin Luther King stated it this way:
"Returning hate for hate multiplies hate, adding deeper darkness to a night already devoid of stars. Darkness cannot drive out darkness; only light can do that. Hate cannot drive out hate, only love can do that." - Martin Luther King Jr., From Strength to Love
The Rainier School District recognizes diversity as a core value. We strongly believe that understanding and embracing each other's differences is the first step in building a stronger community.
The Rainier District Leadership Team Stands together alongside our black families and the rest of our community against racism.
Michael Carter, Superintendent
Graden Blue, Rainier Junior Senior High School Principal
Kim Oblack, Rainier Junior Senior High School Vice Principal
Heidi Blakley, Hudson Park Elementary Principal
Megan Keplinger, Preschool and Communications Director
Heidi Schafer, Special Education Director
Debby Webster, Nutrition Services Director
Larry Cook, Technology Director
Jamie Hamsa, Behavioral Health Director of Wellness and Success
---
4 de junio de 2020
Saludos a nuestra comunidad del Distrito Escolar Rainier,
Estamos tristes por los recientes eventos racistas. Es difícil continuar educando a nuestros estudiantes y graduarse en estos tiempos difíciles cuando el mundo está en llamas, pero debemos continuar con nuestra importante misión y debemos perseverar. Debemos defender lo que es correcto para cada miembro de nuestra comunidad, incluidos aquellos que han sido marginados y oprimidos debido al color de su piel. Es nuestra responsabilidad asegurarnos de que todos estén seguros y atendidos.
La muerte de George Floyd ha conmocionado a la nación, pero no es un evento singular que haya causado el patrón desmesurado de agresión e injusticia contra nuestros conciudadanos negros y debemos continuar abordando la larga historia de nuestro país y la lucha contra el racismo individual y sistémico.
Nuestro trabajo como educadores es construir y mejorar la comprensión entre todos los pueblos de todas las razas y culturas. Como distrito, debemos comprometernos a proporcionar entornos de aprendizaje que fortalezcan y mejoren la diversidad, la equidad y la inclusión de todas las personas.
Necesitamos mucho más amor y menos odio. Martin Luther King lo declaró de esta manera:
"Devolver el odio por odio multiplica el odio, agregando una oscuridad más profunda a una noche ya desprovista de estrellas. La oscuridad no puede expulsar la oscuridad; solo la luz puede hacer eso. El odio no puede expulsar el odio, solo el amor puede hacer eso ". - Martin Luther King Jr., De la fuerza al amor
El Distrito Escolar Rainier reconoce la diversidad como un valor central. Creemos firmemente que comprender y abrazar las diferencias de los demás es el primer paso para construir una comunidad más fuerte.
El Equipo de Liderazgo del Distrito Rainier se une a nuestras familias negras y al resto de nuestra comunidad contra el racismo.
Michael Carter, Superintendent
Graden Blue, Rainier Junior Senior High School Principal
Kim Oblack, Rainier Junior Senior High School Vice Principal
Heidi Blakley, Hudson Park Elementary Principal
Megan Keplinger, Preschool and Communications Director
Heidi Schafer, Special Education Director
Debby Webster, Nutrition Services Director
Larry Cook, Technology Director
Jamie Hamsa, Behavioral Health Director of Wellness and Success