Immunization Exclusion Day, 2/19/2020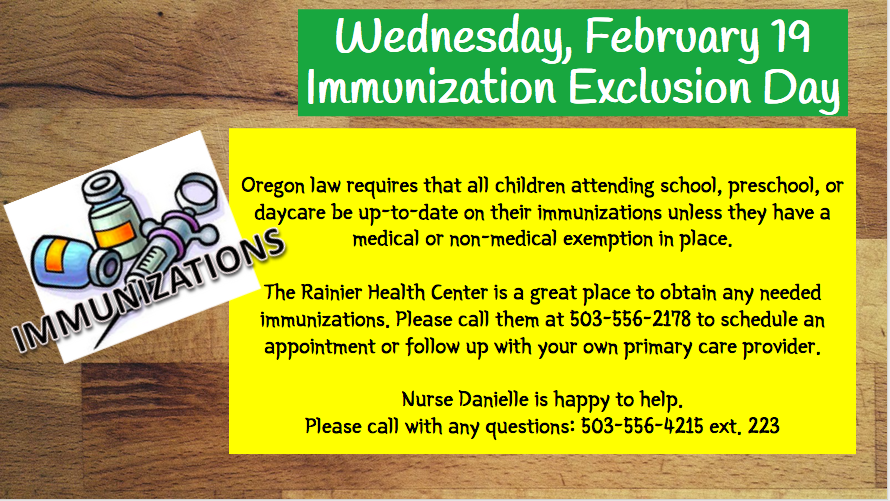 ---
Oregon law requires that all children attending school, preschool, or daycare be up-to-date on their immunizations unless they have a medical or non-medical exemption in place.
The Rainier Health Center is a great place to obtain any needed immunizations. Please call them at 503-556-2178 to schedule an appointment or follow up with your own primary care provider.
Nurse Danielle is happy to help.
Please call with any questions: 503-556-4215 ext. 223