HPE Swim Lessons, First Semester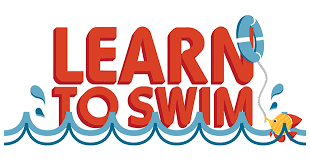 ---
Rainier Preschool & Hudson Park Elementary School
28176 Old Rainier Road, Rainier, OR 97048
503.556.0196
The Rainier School District is a spirited learning community that is student-centered, safe, academically-focused, and dedicated to preparing every student for success in the global society in which we live.
September 2, 2022
Dear Families,
The Briarcliff Pool on our campus has been reopened, which means Hudson Park students will have the opportunity to participate in swim lessons this year. Students will participate in swim lessons one to two days per week in place of PE for one semester (approximately 18 weeks) during the school year. The swim schedule for the year is as follows:
First Semester (September to January): Grades 1, 2, 3, 4, and 5

Second semester (January to June): PreK, Grades K, 6, and multi-age
*Day one of lessons are reserved for reviewing rules and expectations in the pool/locker rooms and students will not get in the water. No swimsuit or towel is needed.
The yearly pool fee for the 2022-2023 school year is $10.00 for one student or $25.00 per family for those students participating in swim lessons. Please send your payment to the Hudson Park Elementary office.
If you are able to provide a snack for the entire class to eat after each swim session, your donation is greatly appreciated. Please be sure to send a quantity of 30 snacks. Keep in mind, the snacks must be pre-packaged/store bought and should not include any nuts. You may also send an individual snack for your student as they are typically very hungry after swimming.
A few things to note regarding swim lessons…
Students will need to bring a swimsuit and towel in a plastic bag for every scheduled day of swim lessons.

Please have students wear easy on/off shoes and clothing on swimming days.
School Schedule/Calendar
September Swim Lessons Schedule
Thank you,
Megan Keplinger
Principal
503.556.0196
Click here to download a PDF version of this letter.