Support Letter to Families, 3/23/2020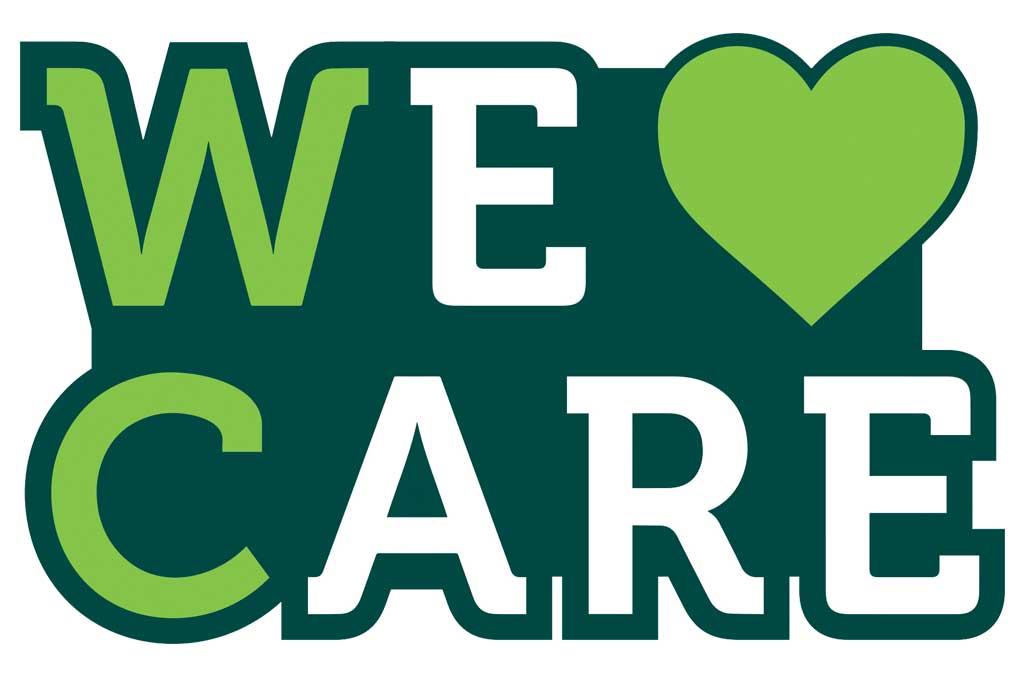 ---
March 23, 2020
Hello Parents, Caregivers and Guardians,

How are you holding up so far? Stress, worry, fear and a mix of emotions are likely high at this time of uncertainty. We're all figuring this out as we go together on how to support one another, especially YOU and your family. We are still in the "honeymoon" phase of this. As this goes on, I anticipate that it will tax us emotionally and increasingly activate our anxiety for various reasons. As a result, it is important that we're starting now to work on building up our strategies for support and navigating distress.
Below you'll find suggestions, videos and articles you may find helpful:
Messaging: We cannot always control media messaging from various sources, but we CAN be intentional how we talk to our children about the pandemic. Messaging is crucial to ensure a sense of emotional safety as well as behavior changes for physical safety precaution. Here is a helpful link of How to talk to your kids about Coronavirus in an age appropriate way

Reality Check for Young People: We are not invincible! No one is immune to contract the virus with harsh symptoms or being a carrier. I've found myself reminding young adults and older teens that staying isolated isn't just about protecting you but about the community, specifically your grandparents and other older and more medically fragile people with higher likelihood of fatality. An important moment to put others ahead of ourselves. Younger Adults Make Up Big Portion of Coronavirus Hospitalizations in U.S.

Opportunity Family Bonding: This is a unique opportunity to strengthen our family relationships and get to know one another better. While this may be one of the hardest things we've gone through as individuals or as a family, that also means that this has the potential to be one of the most growth enhancing experiences we've had as well. (Attached: Literacy Learning Family Messages (Opportunities to build 14 Social-Emotional Learning activities)

Model Healthy Stress Relief: Now may be the opportune time to try something you've thought about in the past, but never followed through with–like yoga, meditation, or a long novel or comedy series you've heard is great. Show your kids that times may be tough, but you and they are as well, and finding some inner peace or laughter is something we should all work into our daily schedules.

Realign Purpose & Altruism: One way to cope with this is to remind ourselves that what we're doing is bigger than us and about supporting the larger community. Having a sense of purpose for our suffering makes it much more manageable. Troubled times provide ample opportunities to help out others in need, and altruism is a proven method to counteract negative emotions. We can choose to look at this time period as a rich opening to develop new or deeper relationships with neighbors, fellow parents in our kids' academics and the entire community. Seek out opportunities for kindness and support.

Emotions Are Never Wrong. We all have the right to feel scared, sad, angry, hopeless, happy, or anything else. Some kids easily verbalize their anxiety, while others take a little time to process before talking. Some will bottle up difficult emotions for extended periods of time. Respect your child's timeframe, while assuring them that all their feelings are valid and normal. Find tactics and provide materials to assist those that release their feelings in non-verbal ways, possibly through music or various other art forms. Give yourself and your child some time to have a pity party, empathize with them, yourself and your partner. Teens and young adults are usually adept at seeing through our attempts to gloss over big feelings. Sometimes challenging events can be the perfect opportunity to start moving into a true adult-to-adult relationship with your teen. Oftentimes, we fear that admitting to them that we are also feeling anxious will cause them more worry, but it's important to let them know that we can feel scared and keep moving forward, doing our best. That is the definition of bravery.

Appreciation & Gratitude: Find the ways you are in a better situation and have more privilege than others, including internationally. Perhaps it's the size of your house, running warm water and soap, a loving and safe family, financial security, high-speed internet, lots of devices. If we're fortunate in any of these ways, let's be sure we don't take it for granted.

Embrace Social Connection while Physical Distancing: We're all going to be doing a LOT of screen time so focus on two types of balance:
Balance between being on screens and off.

Balance between how screens are being used. Watching videos, gaming, working together with others, creating stuff, communicating with others, and learning are all different (but sometimes overlapping) and important ways to be online.
Remember to Practice the Basic Needs to Be Happy, Daily:
Play

Social connection/meaningful relationships

Being in service of something bigger than ourselves

Physical activity

Sleep

Focused attention and learning
Adapting and coming to terms with a new normal is never easy, at any age. Now is the time to help our kids concentrate on what is truly important – our health, family, happiness and well-being. All of the rest will get sorted out with time, cooperation, and kindness. Our greatest tools right now are connection, flexibility and problem solving (in that order). Let's stick together and remember that we're not alone.
Be Well and Take Care,
Jamie Hamsa, MSW, CSWA, CADC I
Behavioral Health Director of Wellness & Success
Rainier, Clatskanie and Vernonia School District
Email: jamie_hamsa@rsd.k12.or.us
Cell: (503) 369-9919
23 de marzo de 2020
Hola padres, cuidadores y tutores,
¿Cómo te va hasta ahora? El estrés, la preocupación, el miedo y una mezcla de emociones son probablemente altos en este momento de incertidumbre. Todos estamos descubriendo esto a medida que avanzamos juntos sobre cómo apoyarnos unos a otros, especialmente a USTED y a su familia. Todavía estamos en la fase de "luna de miel" de esto. A medida que esto suceda, anticipo que nos gravará emocionalmente y activará cada vez más nuestra ansiedad por varias razones. Como resultado, es importante que comencemos ahora a trabajar en la construcción de nuestras estrategias de apoyo y navegación de angustia.
A continuación encontrará sugerencias, videos y artículos que pueden serle útiles:
Mensajes: no siempre podemos controlar los mensajes de los medios de varias fuentes, pero PODEMOS ser intencionales en cómo hablamos con nuestros hijos sobre la pandemia. La mensajería es crucial para garantizar una sensación de seguridad emocional, así como cambios de comportamiento para la precaución de seguridad física. Aquí hay un enlace útil de Cómo hablar con sus hijos sobre el Coronavirus de una manera apropiada para su edad. How to talk to your kids about Coronavirus in an age appropriate way
Verificación de la realidad para los jóvenes: ¡No somos invencibles! Nadie es inmune a contraer el virus con síntomas severos o ser portador. Me he encontrado recordando a los adultos jóvenes y a los adolescentes mayores que permanecer aislados no se trata solo de protegerte sino de la comunidad, específicamente de tus abuelos y otras personas mayores y más frágiles desde el punto de vista médico con una mayor probabilidad de muerte. Un momento importante para poner a los demás por delante de nosotros mismos. Los adultos más jóvenes constituyen una gran parte de las hospitalizaciones por coronavirus en los EE. UU. Younger Adults Make Up Big Portion of Coronavirus Hospitalizations in U.S.
Oportunidad Vinculación familiar: esta es una oportunidad única para fortalecer nuestras relaciones familiares y conocernos mejor. Si bien esta puede ser una de las cosas más difíciles por las que hemos pasado como individuos o como familia, eso también significa que tiene el potencial de ser una de las experiencias de mayor crecimiento que hemos tenido también. (Adjunto: Mensajes familiares de alfabetización y aprendizaje (Oportunidades para construir 14 actividades de aprendizaje socioemocional)
Modele un alivio saludable del estrés: ahora puede ser el momento oportuno para probar algo en lo que haya pensado en el pasado, pero que nunca haya seguido, como el yoga, la meditación o una larga novela o serie de comedia que haya escuchado es genial. Muestre a sus hijos que los tiempos pueden ser difíciles, pero usted y ellos también lo son, y encontrar algo de paz interior o risas es algo en lo que todos debemos trabajar en nuestros horarios diarios.
Realinear el propósito y el altruismo: una forma de lidiar con esto es recordarnos que lo que estamos haciendo es más grande que nosotros y apoyar a la comunidad en general. Tener un sentido de propósito para nuestro sufrimiento lo hace mucho más manejable. Los tiempos difíciles brindan amplias oportunidades para ayudar a otros que lo necesitan, y el altruismo es un método comprobado para contrarrestar las emociones negativas. Podemos elegir considerar este período de tiempo como una rica apertura para desarrollar relaciones nuevas o más profundas con vecinos, compañeros padres en los estudios académicos de nuestros hijos y toda la comunidad. Busque oportunidades de amabilidad y apoyo.
Las emociones nunca están mal. Todos tenemos derecho a sentir miedo, tristeza, enojo, desesperanza, felicidad o cualquier otra cosa. Algunos niños verbalizan fácilmente su ansiedad, mientras que otros toman un poco de tiempo para procesar antes de hablar. Algunos reprimirán emociones difíciles durante largos períodos de tiempo. Respete el marco de tiempo de su hijo, mientras le asegura que todos sus sentimientos son válidos y normales. Encuentre tácticas y proporcione materiales para ayudar a aquellos que liberan sus sentimientos de manera no verbal, posiblemente a través de la música u otras formas de arte. Date tiempo a ti y a tu hijo para tener una fiesta de lástima, empatízate con ellos, tú y tu pareja. Los adolescentes y los adultos jóvenes suelen ser expertos en ver a través de nuestros intentos de pasar por alto grandes sentimientos. A veces, los eventos desafiantes pueden ser la oportunidad perfecta para comenzar a establecer una verdadera relación de adulto a adulto con su hijo adolescente. A menudo, tememos que admitirles que también nos sentimos ansiosos les causará más preocupación, pero es importante hacerles saber que podemos sentir miedo y seguir avanzando, haciendo nuestro mejor esfuerzo. Esa es la definición de valentía.
Apreciación y gratitud: encuentre las formas en que se encuentra en una mejor situación y tiene más privilegios que otros, incluso a nivel internacional. Quizás sea del tamaño de su casa, agua caliente y jabón, una familia amorosa y segura, seguridad financiera, Internet de alta velocidad, muchos dispositivos. Si somos afortunados en alguna de estas formas, asegurémonos de no darlo por sentado.
Abrace la conexión social mientras se distancia físicamente: todos haremos MUCHO tiempo frente a la pantalla, así que concéntrese en dos tipos de equilibrio:
Equilibrio entre estar en pantallas y apagado.

Equilibrio entre cómo se utilizan las pantallas. Mirar videos, jugar, trabajar juntos con otros, crear cosas, comunicarse con otros y aprender son diferentes (pero a veces se superponen) y formas importantes de estar en línea.
Recuerde practicar diariamente las necesidades básicas para ser feliz:
Jugar

Conexión social / relaciones significativas

Estar al servicio de algo más grande que nosotros

Actividad física

Dormir

Atención enfocada y aprendizaje
Adaptarse y aceptar una nueva normalidad nunca es fácil, a cualquier edad. Ahora es el momento de ayudar a nuestros hijos a concentrarse en lo que es realmente importante: nuestra salud, familia, felicidad y bienestar. Todo lo demás se resolverá con tiempo, cooperación y amabilidad. Nuestras mejores herramientas en este momento son la conexión, la flexibilidad y la resolución de problemas (en ese orden). Unámonos y recordemos que no estamos solos.
Estar bien y tener cuidado
Jamie Hamsa, MSW, CSWA, CADC I
Director de Salud del Comportamiento de Bienestar y Éxito
Distrito escolar Rainier, Clatskanie y Vernonia
Correo electrónico: jamie_hamsa@rsd.k12.or.us
Celda: (503) 369-9919