Mask Mandate Summary, 8/6/2021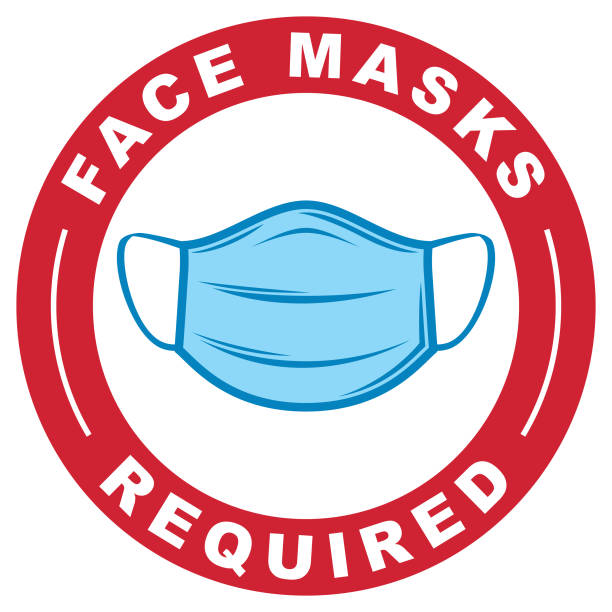 ---
August 6, 2021
Rainier School District Staff, Families, Students, and Community,
On July 22, 2021 the Oregon Department of Education (ODE) released an updated Ready Schools, Safe Learners (RSSL) Resiliency Framework for the 2021-22 school year. The RSSL provided districts with local control over mask requirements while stating that masks were "strongly advised" for all staff and students in kindergarten and up. Last week, that local control was removed with Governor Brown's announcement of a statewide mask mandate and the additional requirement that all Oregon school districts would be required to enforce the indoor mask mandate effective August 12, 2021.
The District feels the same frustration with these changing rules that the Rainier community feels. With this letter, we hope to outline several items, but most importantly we want everyone to know that our commitment is to adhere to our plan to return all of Rainier's students to school, in-person, for full day learning. This goal extends to full access to a regular sports roll-out for all seasons, full access to all of the other important extra-curricular activities, and learning opportunities that our Rainier students find so important to their overall learning experience.
With this letter, we will outline what we have learned from our work with the State, ODE, and OHA leadership including:
● Why the mandate is in effect

● How Oregon can impose a statewide mask mandate

● What are the penalties that districts will face if they choose to ignore the statewide

mandate?

● Outline the next steps for the Rainier School District

Why is a mandate in effect?

Many are asking why this mandate has occurred. ODE presented to superintendents across the state and it is critically important to share the information. Our goal has been (and will continue to be) to ensure every student is able to attend school in-person, every school day for the entire school year. Because students are required to attend school, which is a setting where COVID-19 can spread easily if precautions are not taken, the mask mandate was put in place by OHA. COVID-19 impacts and conditions have changed over the past month and due to the increased rates and new variants, we are required to respond to keep everyone safe. The mask requirement aligns with the Centers for Disease Control (CDC) and the following information was provided by ODE:
✔ CDC: "Given new evidence on the B.1.617.2 (Delta) variant, CDC has updated the guidance for fully vaccinated people. CDC recommends universal indoor masking for all teachers, staff, students, and visitors to K-12 schools, regardless of vaccination status. Children should return to full-time in-person learning in the fall with layered prevention strategies in place."
✔ ODE stated: "With Oregon's current uptick in Delta variant COVID-19 cases and hospitalizations, we implemented statewide universal masking in indoor k-12 settings. We are counting on local districts to add layered mitigation protocols."
✔According to ODE, our neighboring states in Washington and California are following the same guidelines.
✔ According to ODE and OHA, Oregon's policy will be reviewed at least monthly for a potential shift back to local decision-making.
Statewide Mask Mandate
The OHA under Oregon Administrative Rule (OAR) 333-019-1015 has the authority to adopt rules to prescribe measures and methods for controlling reportable disease, including COVID-19. Two of the most important tools the state has to control COVID-19 are vaccination and masking. OAR 333-019-1015 was filed and is effective from 8/2/2021-1/28/2022. OAR 333-019-1015 requires schools to ensure that all individuals wear a mask when indoors with a few exceptions.
Penalties
There are many potential penalties for districts, superintendents, boards, and board members for failure to comply with OAR 333-019-1015 as well as other Oregon Revised Statutes:
● A school that violates OAR 333-019-1015 is subject to a civil penalty of $500 per day per incident (This could be up to $500,000 at RSD if no masks were worn ($500 x 1000 individuals on campus in a given day)). Districts are still awaiting a final rule on what is constituted by an "incident".

● OHA has authority/responsibility under ORS 431A.010 for additional action.

● Licensed educators who fail to obey this rule may face additional penalties. OAR 584-

020-0035 (3) The ethical educator, in fulfilling obligations to the profession, will: (a) Maintain the dignity of the profession by respecting and obeying the law, exemplifying personal integrity and honesty. There would also be a possible violation of 584-020-0025 (3)(a), related to leadership skills. Deviation from these standards may subject the educator to discipline for gross neglect of duty, per OAR 584-020-0040 (4)(n) & (o).

● District will lose PACE liability coverage for non-adherence to the rule.

● If a board or superintendent fails to follow the mask mandate they put themselves at risk

for personal liability should someone get ill, or worse, as a result of COVID-19.

● Per Rainier Policy BBBB, Board members qualify for duty by taking an oath of office

affirming that they "support the Constitution of the United States, the Constitution of the state of Oregon and the laws thereof, and the policies of the Rainier School District." Non-compliance may constitute violation of this policy and accompanied oath.

Now what?

The past few days have been very challenging. Districts being required to go from having local control to having little local control following the Governor's mandate has been a challenge and very disappointing. Additionally, when these mandates are announced, the focus of community anger gets misdirected to school boards and superintendents. Our goal is to provide transparent information so those interested can provide feedback to the Governor and Oregon Lawmakers should they choose.
While we are required to adhere to the mask mandate, school districts still have some decision- making authority. Mask requirements for non-instructional time such as voluntary before/after school activities (sports and clubs), board meetings, parent meetings, and outdoor time during the instructional day are at the discretion of the school district. The Board will be considering recommendations regarding masks in non-academic settings at its board meeting on Monday, August 9, 2021.
Rainier School District is committed to supporting our learning community, our students, staff, and community while we communicate the truth about the mandates. We share in the disappointment of our community and will continue to advocate for our district at the state level while protecting the district by following such mandates that are outside of local control.
Respectfully,
Dr. Joseph Hattrick, Superintendent