HPE Family Newsletter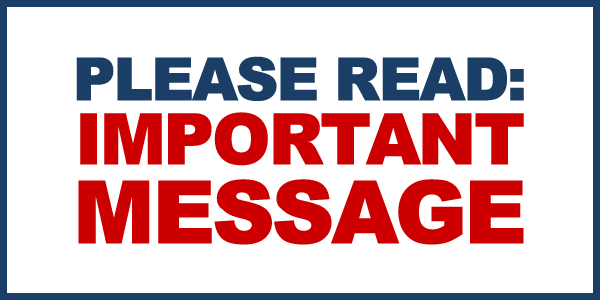 ---
Rainier Preschool & Hudson Park Elementary School
28176 Old Rainier Road, Rainier, OR 97048
503.556.0196
The Rainier School District is a spirited learning community that is student-centered, safe, academically-focused, and dedicated to preparing every student for success in the global society in which we live.
April 4, 2022
Dear Families,
I hope everyone had a restful and fun spring break. We are now gearing up for the end of the school year, which includes plans for outdoor learning, the book fair, and state testing. We are also beginning plans for next year, which includes planning for preschool enrollment, kindergarten registration, and staffing. Stay tuned for important updates as the end of the school year can become extremely busy.
Report Cards/Grade Day/Spring Conferences
The end of the third quarter is this Thursday, April 7. Grade Day is Friday, April 8 and there will be no school for all students. Report cards and iReady middle of year diagnostic assessment reports will be emailed to families by the end of the day on Friday, April 15. Spring conferences are April 20 and 21 and will be virtual or by phone. Spring conferences are intended for meeting with families regarding students of concern, celebration, or by parent request. Conferences are 30-minutes each and will be 1:00-4:30 and 5:00-7:30, with the last conference being scheduled at 7:00 p.m. Please look for an email from your student's teacher on Friday, April 8, with details to schedule a conference.
Sixth Grade Outdoor School
Our sixth grade students participated in Outdoor School Day Camp at Camp Collins the week of March 7-11. This week of outdoor learning was funded by a grant through the Oregon State University Extension Service. We are appreciative of the directors, Sherry Evans and Nancy Leishman, who organized an amazing camp! In addition, our sixth grade teachers, classified staff, nutrition services department, camp presenters, and high school counselors were key players in making this camp successful.
Oregon Statewide Assessments, Grades 3-6
Students in grades three through six will complete the Oregon Statewide Assessments (OSAS) in April and May. The OSAS scores are an important indicator of student progress in meeting grade-level benchmarks. Oregon public schools test students in English language arts and math in grades 3 through 8 & 11 and science in grades 5, 8, & 11. Click here to view statewide assessment information on our website. To help your student prepare for testing, be sure your child attends school regularly, arrives on time, gets good sleep, and eats nutritious meals and snacks.
Title I Family Event
If you were unable to participate in the Title I Family Event last week in person, please check out our Virtual Classroom and explore our program. Click here to sign up for the FREE Make-n-Take activities for home by Thursday, April 7.
School Closure Make-Up Days
To date, Rainier School District #13 has had five school closures this year. As a result of the school closures thus far, make-up days have been scheduled for April 29 and May 27. These days will now be regular school days.
Kindergarten Registration, 2022-2023
Kindergarten Registration Night has been scheduled for Thursday, May 12 from 5:30-6:30 p.m. in the Hudson Park gym. Please bring your incoming kindergarten student to the event. To enroll in kindergarten for the 2022-2023 school year, students must be 5 on or before September 1, 2022. Any student currently enrolled in Rainier Preschool or Head Start has been automatically enrolled for kindergarten next school year. Some additional information may be needed for these students. Any kindergarten age-eligible student new to Rainier School District will need to register online in order to enroll in kindergarten. Online registration will be available beginning May 1, 2022.
Online Menus
We have transitioned to an online breakfast and lunch menu for all grades, PreK-12, in our school district. To access the menus, click here.
To contact your student's teacher, please visit the Hudson Park Elementary staff website for a complete staff directory.
Important Dates, April 2022
Please reach out with any questions, concerns, or feedback.
Thank you,
Megan Keplinger
Principal
503.556.0196
megan_keplinger@rsd.k12.or.us
Click here to download a PDF of this letter.