Rainier School District Superintendent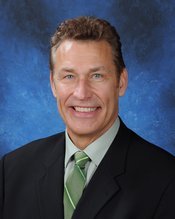 Never has there been a more important time for a sound, well-rounded education. In today's world and global marketplace, it will be imperative that students know how to read, write, communicate, and contribute in meaningful ways. In Rainier School District, we are prepared to offer such an education.

Situated in one of the country's most beautiful and expansive K-12 campuses, Rainier School District has a lot to offer: excellent instructors, innovative programs, and a beautiful landscape with well-maintained facilities to support it all.

One reason we can provide so much in a community so small is that we have innovation and creativity at the heart of our work. Educators here are supported for that creativity and their commitment to student achievement.

This year in Rainier, we are reinventing our district and building new visions, and we are moving forward with new leadership and innovative programs. We are excited to see our growth and change, and we are excited to have you and your children become part of it. Please join us in this effort to improve student achievement and prepare Rainier students for a bright and glorious global future.

Sincerely,
Michael Carter
Superintendent
Email: Michael_carter@rsd.k12.or.us
Phone: 503-556-3777